1. Explorex Terms and Conditions
1.1 This Terms & Conditions is legally binding between person (user) who is consenting to use the services provided by Explorex which is fully automated and technology oriented.

1.2 By providing your consent to defined terms & conditions, we will be bound by existing Law of the Land and other law as applicable in India and relevant laws of outside India.

1.3 Acceptance of the General terms and Conditions and Privacy Policy is mandatory in order to use services provided by us. The use of services provided by us implies/denotes full acceptance of the General Terms and Conditions and privacy policy.

1.4 These Terms constitute an 'electronic record' within the meaning of the applicable law (including the Information Technology Act, 2000, IT Act 2008 Amendment) and is generated by a computer system and does not require any physical or digital signatures.
2. Definitions
2.1 ​Service provided by EXPLOREX is intermediary in nature which is to provide software in order to empower restaurants, together by providing platform to its customers in bringing a revolutionary change in the field of Food and Beverage, a full fledge automated platform to manage the end to end restaurant operations.

2.2 ​User - states any company that functions under Indian Law and any other country law, who has registered with the website in order to utilize the services provided by EXPLOREX.
Please read these Terms carefully before you use the website/ application or any Service offered by EXPLOREX through the Applications. These terms control the relationship between EXPLOREX and you. They do not create any third-party beneficiary rights.
3. ​Registration
3.1 By agreeing to these Terms of Service, you represent that you are at least the age of majority in your state or province of residence, or that you are the age of majority in your state or province of residence and you have given us your consent to allow any of your minor dependents to use this site. By registering & using EXPLOREX services, user is bound to provide true, and accurate information, as sought at the time of signing and from time to time where it is required. Explorex app does not verify or controls the accuracy of the information provided by the users.

3.2 ​In case of non- compliance of any of the terms and conditions by any user, EXPLOREX reserves right to discontinue all services for that user without any notice.

3.3 ​Explorex is not requesting for any information which is not relevant and will not be responsible for any consequences resulting from a User sharing details with third parties. In the above event it will be the User who will be held responsible for such negligence.
4. Explorex Specific Terms:
4.1​Pricing:
Pricing with Restaurants are flexible and pricing will be discussed with partners and vendors on need based and also this will depend on the requirements, below mentioned points are considered while finalizing the pricing.
For Customers :
Below mentioned charges/ fees are decided by Management based on discussion:
(a) Subscription charges which are incurred at the initial phase and thereafter at the time of renewal
(b) Payment of processing charges
(c) Platform Convenience fee
(d) User convenience fee
(e) Electronic data Capture (EDC) Machine Rental Charges

5. ​Refund Policy
Once the setup and agreements is executed there may be NO REFUND on some of the cost or the total cost which is defined in clause 4.1 and any other incidental charges, however exceptions are:

(a) At the time of settlement of dues to restaurant partner, if any excess payment is remitted due to technical error, erroneously or by over sight against actual payables from Explorex or vice versa need to be adjusted by either party within 45 days.

(b) At any point in time, if the end customer has paid in excess to restaurant which may be due to technical error, erroneously or by over sight or wrong billing that has to be refunded by either party within 45 days.
6. ​Your Access to Web Site / Application
6.1 ​We will endeavor to ensure error-free availability of the Website / Application or Services or contents thereof to you, however your access to the Application may occasionally be suspended or restricted for upgrades, maintenance, or updating the website / application at any time without prior notice. We will try to limit the frequency and duration of any such suspension or restriction.

You are responsible for any charges incurred with your internet service provider that you may incur by accessing the Application or Services made available through the website/application. If you're unsure what those charges may be, you should ask your service provider before using the Application or the Services.

6.2 ​You must not use the website / application or the Services rendered by EXPLOREX for fraudulent purposes or in connection with a criminal offense or other unlawful activity or to send, post, share, use or reuse any material that does not belong to you or that you are not authorized to send; or is illegal, offensive (including but not limited to material that is sexually explicit content or which promotes racism, bigotry, hatred or physical harm), deceptive, misleading, abusive, indecent, harassing, blasphemous, defamatory, libelous, obscene, pornographic, pedophilic or menacing; ethnically objectionable, disparaging or in breach of copyright, trademark, confidentiality, privacy or any other proprietary information or right; or is otherwise injurious to third parties; or relates to or promotes money laundering or gambling; or is harmful to minors in any way; or impersonates another person; or threatens the unity, integrity, security or sovereignty of India or friendly relations with foreign States; or objectionable or otherwise unlawful in any manner whatsoever; or which consists of or contains software viruses, political campaigning, commercial solicitation, chain letters, mass mailings or any spam to cause annoyance, inconvenience or needless anxiety.

6.3 EXPLOREX is providing platform as intermediary for its Customers for registering themselves and use the services.

6.4 For any reason beyond the reasonable control of EXPLOREX (including but not limited to an Act of God, explosion, abnormally inclement weather, flood, tempest, fire or accident, war or threat of war, terrorist activity or threat of terrorism, sabotage, insurrection, civil disturbance or requisition, regulations, byelaws, prohibitions or measures of any kind on the part of any governmental or local authority, import or export regulations or embargoes, strikes, lockouts or other industrial actions or trade disputes, power failure), the Event and/or the Services are cancelled or disrupted in any way, EXPLOREX shall not be liable to the Stakeholders or be deemed to be in breach of the Booking or these Terms by reason of any delay in performing, or failure to perform any of its obligations in relation to creation of their website. Explorex app may choose to, but shall not be obliged to, agree in good faith with the stakeholder the amount of any refund. If the stakeholder wishes to protect interest in the Services purchased in relation to the content.
7. ​Limitation
7.1 EXPLOREX shall not under any circumstances be liable to the Customer for content related, tort (including negligence) or otherwise copyright, Intellectual property, conflict of interest, reputation or any type of special, indirect or consequential loss.

7.2 Further, EXPLOREX shall have no liability for any copyright, Intellectual property, confidential information related to organization/company/client or project specific details or loss of or damage to intellectual property, of anyone using the content. The User agrees to indemnify EXPLOREX against any claim in respect of any such liability (and the costs and expenses incurred by EXPLOREX in relation thereto).


8. GENERAL
All services and content is accepted by user/s are subject to these Terms and these Terms and conditions shall apply to all services in precedence over any other printed terms and conditions, including any appearing on the stationery or correspondence.

All users shall be complied with these Terms and conditions and users indemnify EXPLOREX against all claims, costs, damages and Judgments awarded against or incurred or paid by EXPLOREX as a result of or in connection with a claim made by anyone.

EXPLOREX is providing only the platform, it is based on the customer requirements for development of their own business.

All content sold to shall remain the property of EXPLOREX at all times.

No waiver by EXPLOREX of any breach of these Terms by the Client shall be considered as a waiver of any subsequent breach of the same or any other provision.

If any provision of these Terms is held by any competent authority to be invalid or unenforceable in whole or in part the validity of the other provisions of these Terms and the remainder of the provision in question shall not be affected thereby.

You understand that your content (not including credit card information), may be transferred unencrypted and involve (a) transmissions over various networks; and (b) changes to conform and adapt to technical requirements of connecting networks or devices. Credit card information is always encrypted during transfer over networks.

You agree not to reproduce, duplicate, copy, sell, resell or exploit any portion of the Service, use of the Service, or access to the Service or any contact on the website through which the service is provided, without express written permission by us.

The headings used in this agreement are included for convenience only and will not limit or otherwise affect these Terms and conditions.
9. ​Ownership
9.1 INTELLECTUAL PROPERTY

The format and content included on the web site, logo, graphics, button icons, video, audio, digital data, text and software is the sole property of EXPLOREX and is protected by Indian and international Intellectual & copyright and authors' right.

All rights are reserved in relation to any trademarks registered and unregistered licensed or owned by EXPLOREX which exist on website.

Web site or application or any part of web site should not be copied, downloaded or sold or otherwise used for any commercial / Non-commercial purpose without express written consent of EXPLOREX.

9.2 You acknowledge and agree that the website , the Services, including without limitation any content available on the website and all trademarks, service marks and trade names and other intellectual property rights associated therewith are, and will remain, the property of EXPLOREX and its licensors, as applicable. All content related to EXPLOREX business activities embedded in the Application, including any text, graphics, logos, button icons, images, audio clips and software, is the exclusive property of EXPLOREX or its licensors and is protected by applicable laws. The compilation (meaning the collection, arrangement and assembly) of any and all content on the Application and Services is also the exclusive property of EXPLOREX and is protected by applicable laws.

9.3 All software, application and the Services provided in the website / application is the property of EXPLOREX or its licensors / software suppliers and protected by Indian and international copyright laws. Any use except as specifically permitted under these Terms, including the reproduction, modification, distribution, transmission, republication, display or performance, of the content on the Application or the Services is strictly prohibited.

9.4 All EXPLOREX graphics, logos and service names are trademarks of the EXPLOREX or its affiliates. EXPLOREX's trademarks should not be used in connection with any product or service that is not EXPLOREX's, in any manner that is likely to cause confusion among customers, or in any manner that disparages or discredits EXPLOREX. The logos and trademarks of third parties on the Application belong to respective third parties and EXPLOREX has no connection whatsoever with such third parties.
10. Disclaimer of Warranties
YOU EXPRESSLY ACKNOWLEDGE AND AGREE THAT, TO THE MAXIMUM EXTENT PERMITTED BY APPLICABLE LAW, YOUR USE OF THE APPLICATION OR SERVICES IS AT YOUR SOLE RISK AND DISCRETION.

THE APPLICATION IS LICENSED TO YOU "AS-IS," "WITH ALL FAULTS," AND "AS AVAILABLE." YOU BEAR THE RISK OF USING IT. EXPLOREX AND/ OR ITS AFFILIATES GIVES NO EXPRESS WARRANTIES, GUARANTEES, OR CONDITIONS UNDER OR IN RELATION TO THE APPLICATION OR SERVICES. EXPLOREX AND/ OR ITS AFFILIATES EXCLUDE ANY IMPLIED WARRANTIES OR CONDITIONS, INCLUDING THOSE OF MERCHANTABILITY, FITNESS FOR A PARTICULAR PURPOSE AND NONINFRINGEMENT.

EXPLOREX MAKES NO WARRANTY AGAINST AND WILL NOT BE LIABLE OR RESPONSIBLE FOR: (A) USE OF ANY CONTENT POSTED, TRANSMITTED, OR OTHERWISE MADE AVAILABLE THROUGH THE SERVICES; (B) FAILURE, SUSPENSION OR WITHDRAWAL OF ALL OR PART OF THE SERVICE AT ANY TIME; (C) FUNCTIONAL, UNINTERRUPTED, ERROR- FREE OR BUG-FREE DELIVERY OF THE SERVICES; (D) SECURITY, RELIABILITY OR TIMELINESS OF THE SERVICES. ANY CONTENT OR MATERIAL DOWNLOADED THROUGH YOUR USE OF THE SERVICES IS AT YOUR OWN DISCRETION AND RISK AND YOU WILL BE SOLELY RESPONSIBLE FOR ANY DAMAGE OR LOSS OF DATA OCCURRING ON YOUR DEVICE OR ANY OTHER LOSS OR DAMAGES OF ANY KIND RESULTING FROM THE DOWNLOAD AND USE OF THE SERVICES.

WHILST EXPLOREX WILL UNDERTAKE ALL REASONABLE EFFORTS AND DUE DILIGENCE TO ENSURE SECURITY AND INTEGRITY, EXPLOREX WILL, IN PARTICULAR, NOT BE LIABLE FOR THE FOLLOWING: DELAY OR ERRORS IN TRANSMISSION AND/ OR STORAGE OF INFORMATION TO OR THROUGH EXPLOREX THAT MIGHT OCCUR FROM TIME TO TIME INTRUSION, DISTORTION, LOSS OR FORGERY OF DATA, ETC DUE TO ACT OF ANY THIRD PARTY, FAILURE OF ANY SOFTWARE USED BY US OR ANY OTHER ACT BEYOND OUR REASONABLE CONTROL.

YOU WILL BE LIABLE FOR ANY CONSEQUENCES WHATSOEVER RESULTING FROM ANYTHING TRANSMITTED OR CAUSED TO BE TRANSMITTED BY YOU, TO OR THROUGH THE SERVICES.
11. ​Limitation of Liability
To the maximum extent permitted by applicable laws, under no circumstance will EXPLOREX or its affiliates, their respective directors, employees or agents be liable to you or any third party for personal injury, or any special, incidental, indirect, punitive or consequential damages whatsoever, including, but not limited to, damages for loss of profits or revenues, goodwill, failure to transmit or receive any data, loss of confidential information, business interruption, loss of privacy, corruption or loss of data, failure to receive or backup your data (or archived data), for any cause of action, including contract, tort (including negligence) or otherwise and any other loss whatsoever arising out of or in any way arising from or related to the use of Application, or following a failure, suspension or withdrawal of all or part of the Application at any time, any third party content, software or functions used in connection with the Application even if EXPLOREX or any or all of its agents have been advised of the possibility of such damages. Not withstanding anything to the contrary, our maximum aggregate liability to you for any causes whatsoever, and regardless of the form of action (whether liability arises due to negligence or other tort, breach of contract, violation of statute, misrepresentation or for any other reason), will at all times be limited to the amount paid by you, if any, for using any Services giving rise to the cause of action or Rupees one thousand only (Rs. 1,000/-), whichever is lesser.
12. ​Modifications
EXPLOREX reserves the right at any time and from time to time to interrupt, restrict, modify or discontinue, temporarily or permanently, Application (or any part thereof) or any Services without any cause and/or without any notice to you. You agree that EXPLOREX and it's affiliates will not be liable to you or to any third party for any modification, suspension or discontinuance of the Application or Services.
13. ​Indemnification
13.1 (meaning Indemnify. v. to guarantee against any loss which another might suffer. Example: two parties settle a dispute over a contract, and one of them may agree to pay any claims which may arise from the contract, holding the other harmless).

13.2 You agree to indemnify, defend and hold harmless EXPLOREX, its subsidiaries, affiliates and agents and each of their respective officers, directors, employees, successors and assigns from and against any claim, proceeding, loss, damage, liability, cost, demand or expense (including but not limited to attorney's fees) of any kind arising out of: (i) your access to or use of the website / application and Services; (ii) any breach of these Terms; (iii) your violation of the rights of a third party, including but not limited to infringement of any intellectual property, proprietary right or trade secret of any person or entity, or of any privacy or consumer protection right that is implicated herein; (iv) any violation of law or contractual obligation and any claims, demands, notices pursuant to such violation; (v) your negligence or misconduct. These obligations will survive termination of these Terms.
14. ​Force Majeure
(meaning: A Force Majeure clause (French for "superior force") is a contract provision that allows a party to suspend or terminate the performance of its obligations when certain circumstances beyond their control arise, making performance inadvisable, commercially impracticable, illegal, or impossible.) EXPLOREX will not be liable to you for any eventuality caused directly or indirectly by any act of God, wars (declared or undeclared), insurrections, acts of terrorism, medical emergency, acts of governments or boycotts, lockouts and other civil unrest, pandemic like situation or any act of similar nature beyond EXPLOREX's reasonable control.
15. ​Communications
EXPLOREX may communicate with you through e-mail, SMS, telephone, by posting notifications on the website / Application (including push notifications) or any other means of communication. By using the Application, you consent to receive such communications from EXPLOREX in relation to the Services, your account information or any updates/ changes to the Application/ Services and/ or other promotional or marketing communications from EXPLOREX.
16. ​Amendments to this Agreement
Please review these terms regularly. We may in our sole discretion modify or amend these Terms from time to time without any prior notice. Your use of the Application or Services upon publication of such modified or amended terms will constitute your deemed acceptance to the modified or amended Terms.
17. ​Entire Agreement
You agree that these Terms read with the terms of the Privacy Policy and/or any other terms/ policies relating to the Application and/or Services posted by EXPLOREX on the Application will constitute the complete agreement between you and EXPLOREX and supersedes any and all proposals, representations or prior agreements, oral or written, and any other communications between you and EXPLOREX relating to the subject matter of these Terms.
18. ​Severability
If one or more provisions of these Terms are held to be unenforceable under applicable law(s), the remainder of these Terms will be valid and enforceable.
19. ​Waiver
If you breach these Terms and EXPLOREX takes no action, we will still be entitled to use our rights and remedies in any other situation where you breach these Terms.
20. ​Right to Take down
You understand and agree that EXPLOREX may takedown, delete or remove any content available on the Application in its sole discretion, without any notice to you, for any reason whatsoever including on account of your violation of these Terms or if required in accordance with applicable law (including but not limited to the Information Technology Act, 2000).
21. ​Platform Services
21.1​ Your use of EXPLOREX's Platform Services or any part of thereof, is governed by the following terms ("Platform Services Terms") in addition to the Terms. Platform Services include but are not limited to Feeds, Reminders, updates, new event announcement are made available through the website. Any new features or tools which are added to the current store shall also be subject to the Terms of Service. You can review the most current version of the Terms of Service at any time on this page. We reserve the right to update, change or replace any part of these Terms of Service by posting updates and/or changes to our website. It is your responsibility to check this page periodically for changes. Your continued use of or access to the website following the posting of any changes constitutes acceptance of those changes.

21.2 Any capitalized term which has not been defined in these Platform Services Terms shall have the meaning to them in the EXPLOREX's Terms of Service.
22. ​Copyright Notice
If you believe in good faith that any content displayed or transmitted through the Application infringes your copyright, you may reach us at finance@explorex.co
23. ​Governing Law and Arbitration
23.1. These Terms are governed by and shall be construed in accordance with the contract law, Information Technology Act 2000, 2008 & further rules & other laws of India without respect to its conflict of laws' provisions.

23.2. Disputes, if any, shall be attempted to be resolved amicably. Unresolved disputes shall be referred to an independent, sole arbitrator in Bangalore appointed by Company in accordance with the procedure established by the Arbitration and Conciliation Act, 1996. Subject to the foregoing, you hereby consent to the exclusive jurisdiction of the Courts in Bangalore Urban District.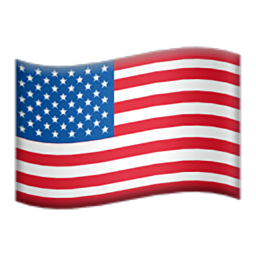 Explorex Technologies, Inc.
2261 Market Street #4324
San Francisco, CA 94114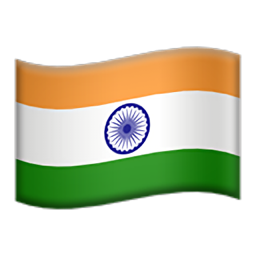 Explorex Technologies Pvt Ltd
Service Road, 2nd Floor, DVK Spaces, 13th Cross,
Dr Puneeth Rajkumar Rd, 6th Sector, HSR Layout,
Bengaluru, Karnataka 560102